Thinking of new meal ideas has been my thing lately. To be more exact more like new healthy meals so in this week's post I'm sharing one of my favorite vegetarian meals Falafels. A very healthy, affordable, but just a bit time consuming meal (depending on the size of your food processor…) It took us awhile to master making falafels so I would love to share my recipe with you all.
Ingredients:
2 cans of garbanzo beans
Dill
Parsley
2 plain greek yogurts
Pita bread
1 clove of garlic
1 tomato
1 cucumber
Spring mix
Hummus
Baking flour
Salt
Onion Powder
Cumin Powder
Garlic powder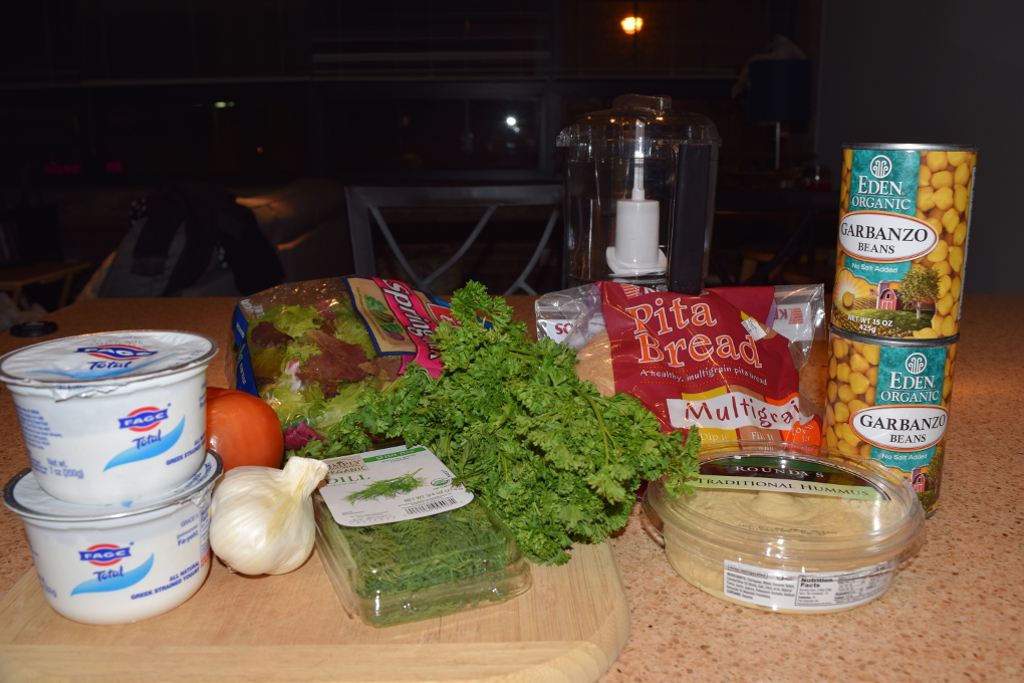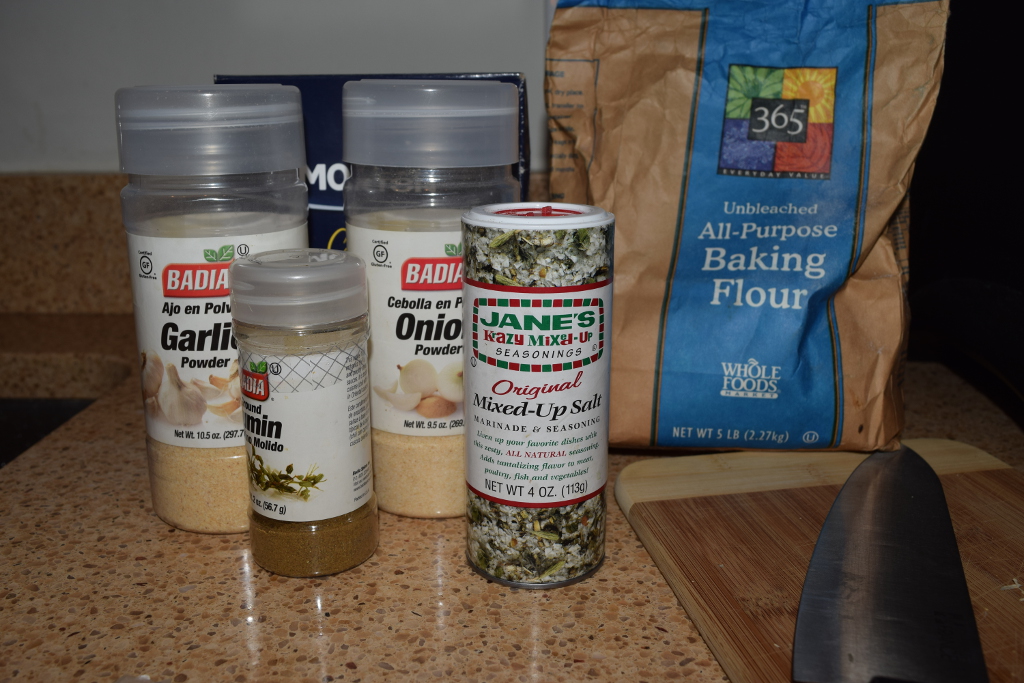 Directions:
Drain the water from the garbanzo beans
In a food processor, add a bit of the garbanzo beans, parsley, garlic, a bit of flour, cumin, and onion powder. Process until blended but not too much (see picture below to get an idea.) Depending on how big your food processor is, you might have to do this a couple of times. This is the most time consuming part.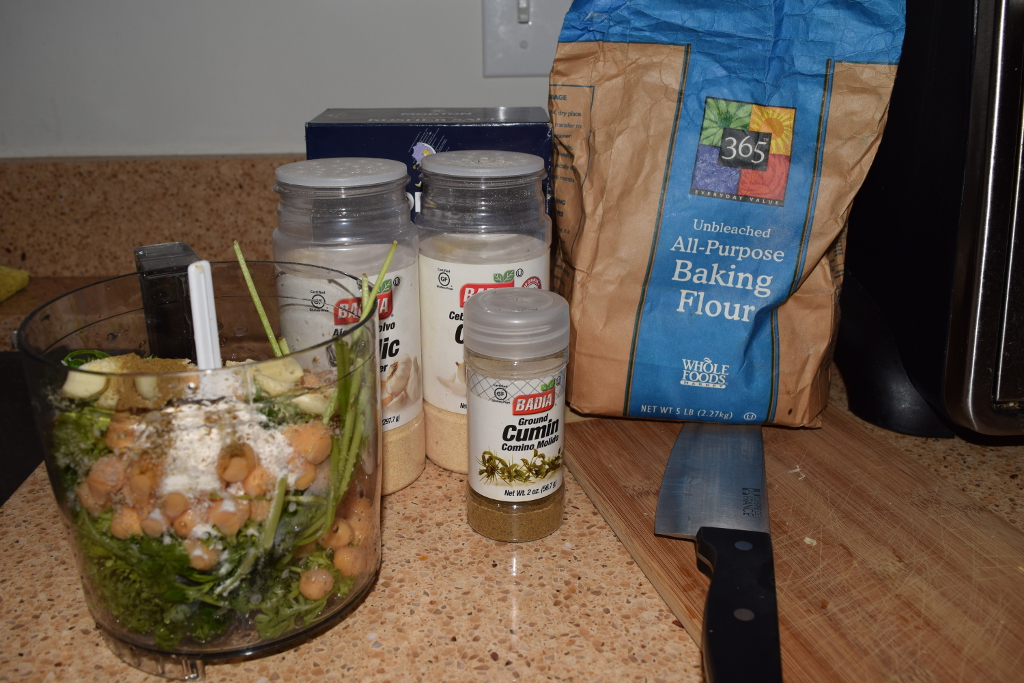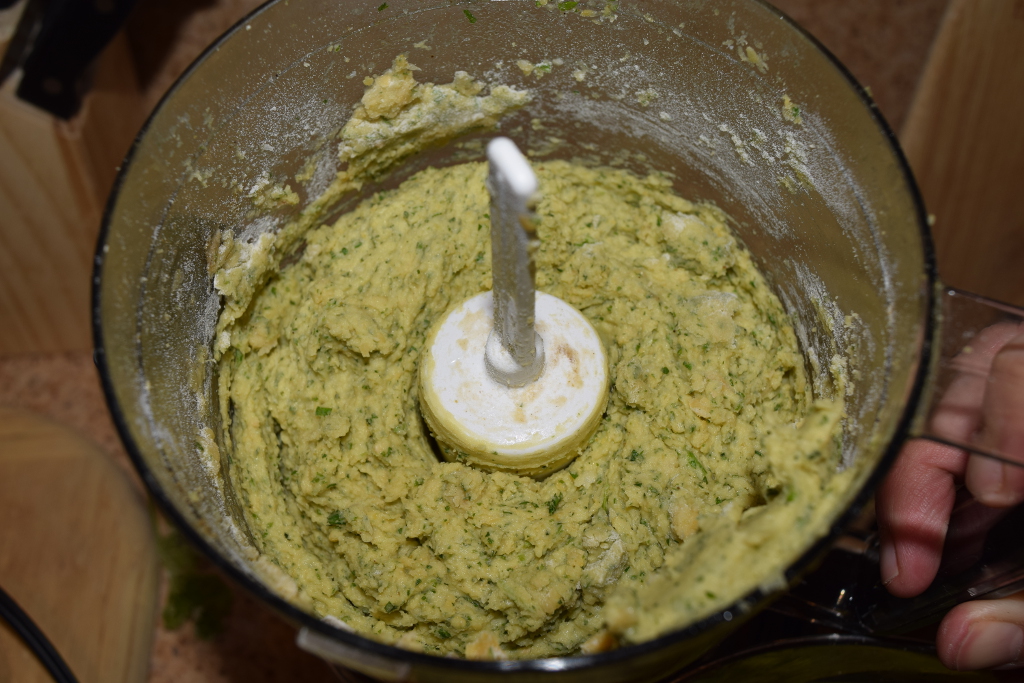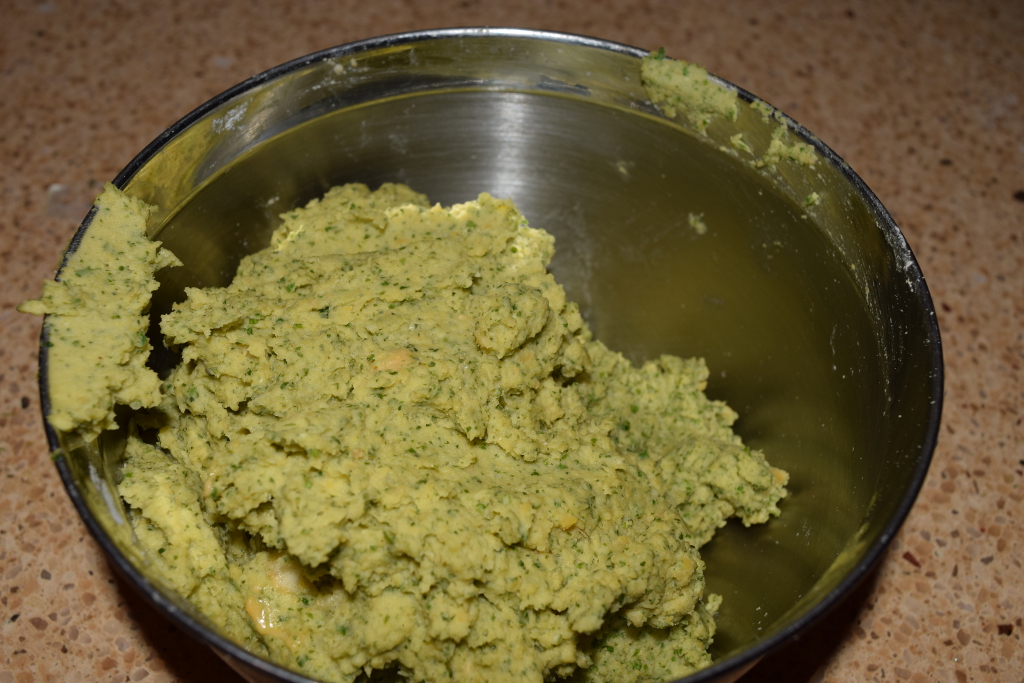 Once step one is done, add a bit of flour on a cutting board and as you start forming the chickpea mixture into little balls add a bit of flour  to the mixture.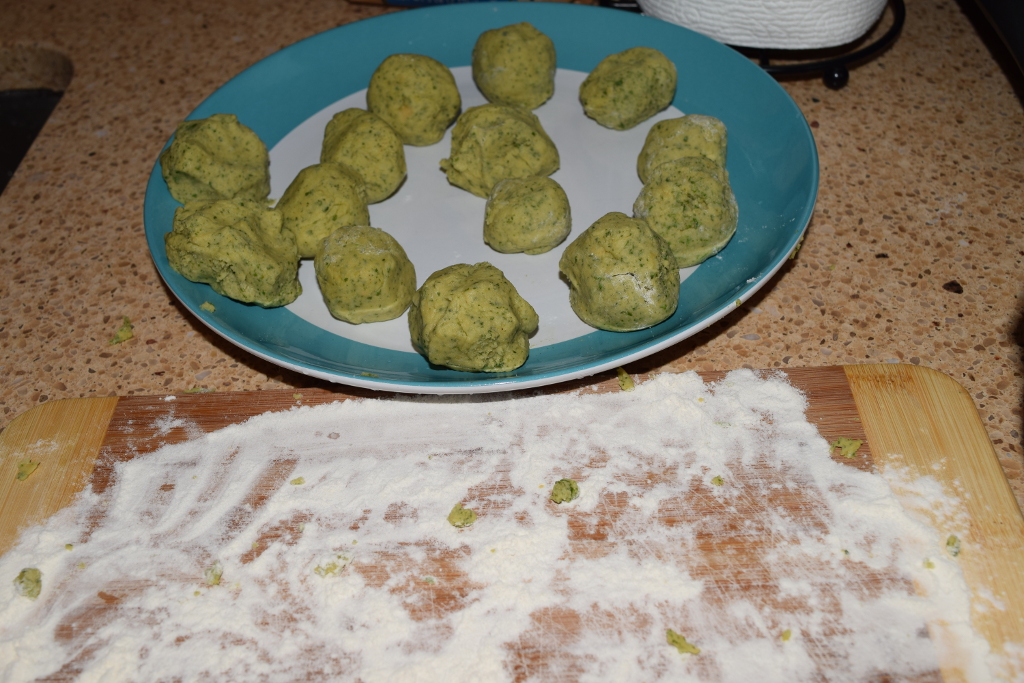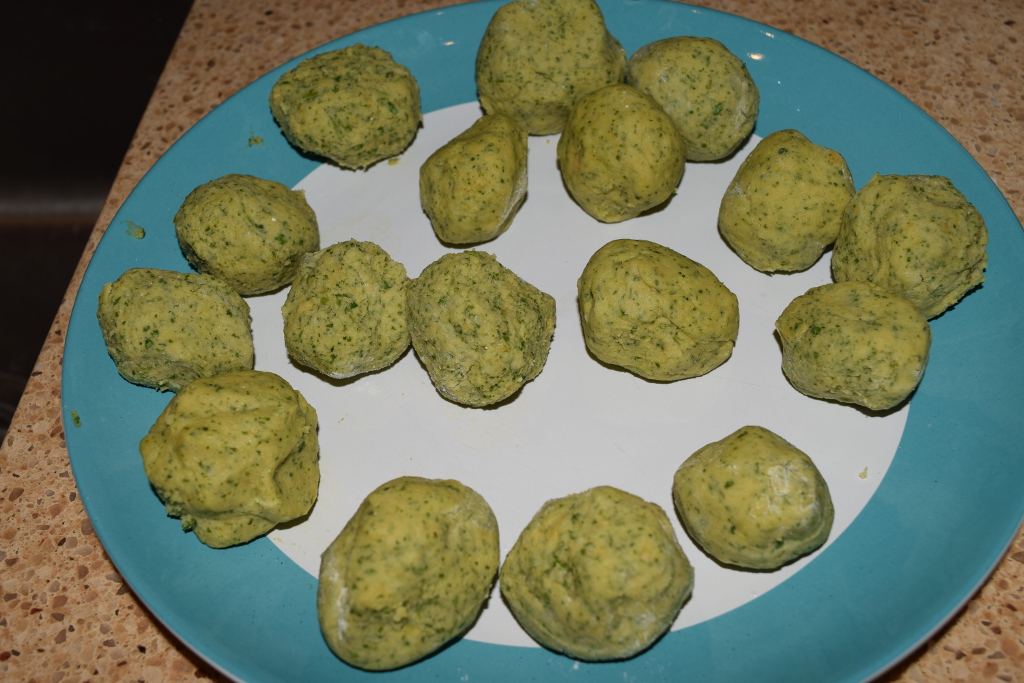 Once the little balls are formed, add canola oil to a pan and start frying them until golden brown. Then, drain on a paper towel.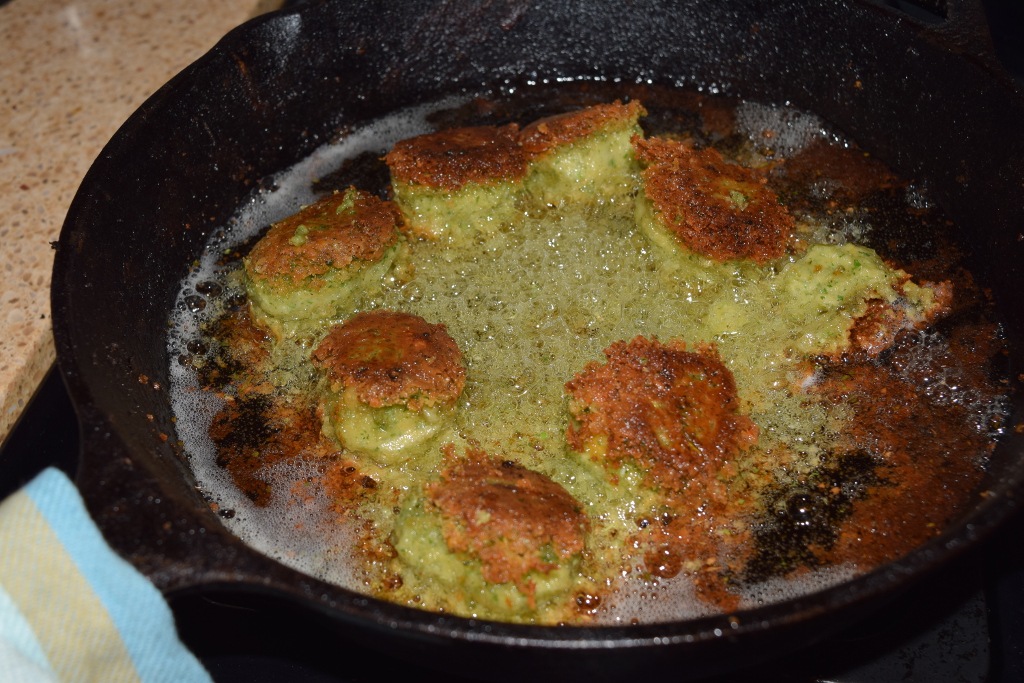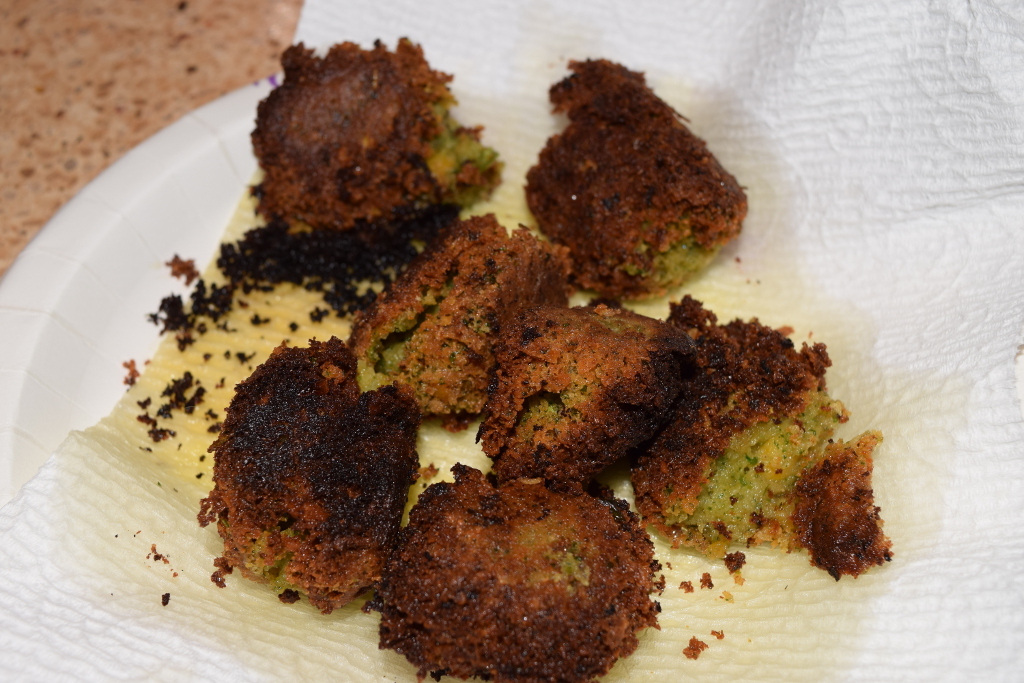 Chop a tomato, the cucumber, and the spring mix.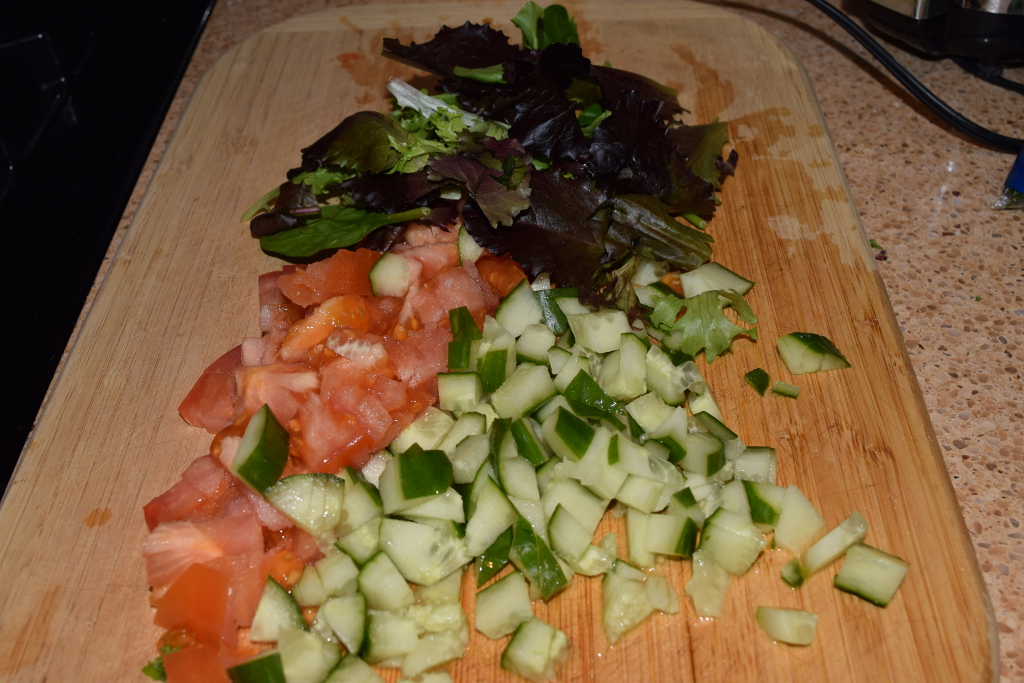 Now, of course a falafel is not complete without the sauce. So I will show you how to make a very simple tzatziki sauce.
Add 2 plain yogurt and dill into a medium size bowl. Add garlic powder and salt and mix until the flavor has reached your liking.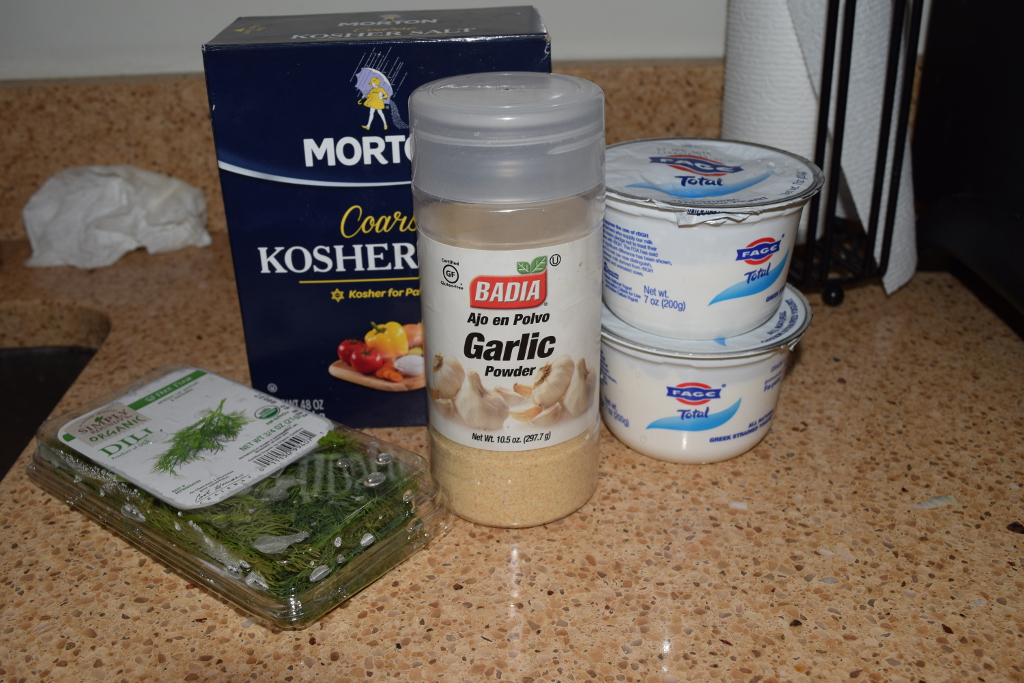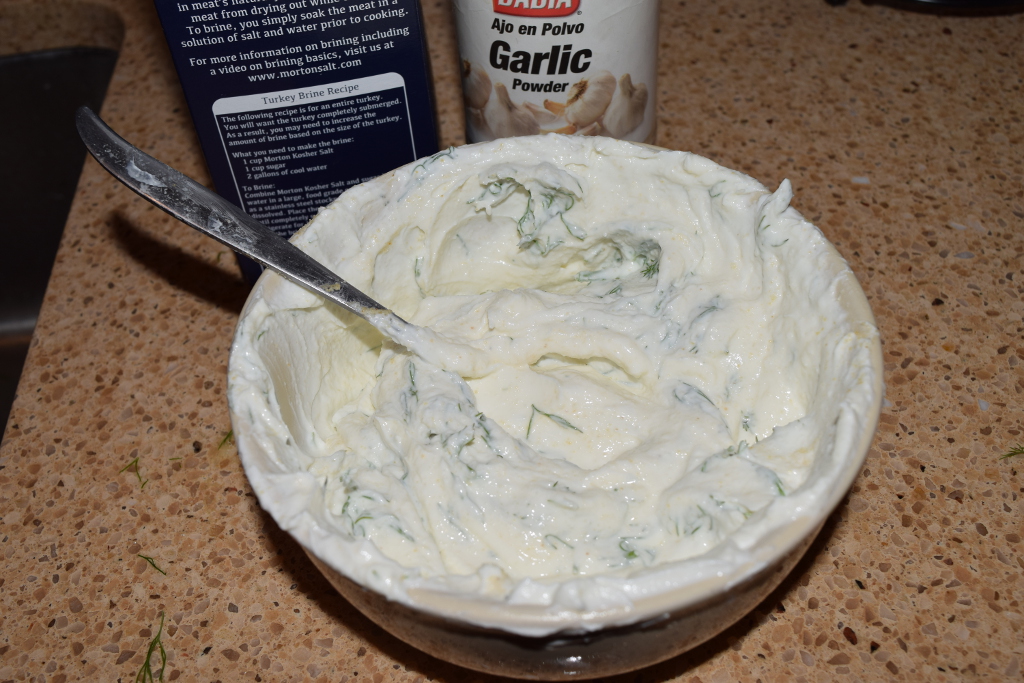 On a semi heated flat bread, add a couple of falafels, some spring mix, tomatoes, and some tzatziki sauce on top, and there  you have it!
Bon appétit