Hi guys! I'm back from the dead world and felt like writing and catching up with the world on this stormy day. I love writing on stormy, gray days I wish I could stay home on every stormy day and just blog oh how I wish lol… also, I love working out on rainy days, watching Netflix, reading, eating, and my new hobby knitting! Oh so many hobbies. But I also love cooking the most comforting foods on gloomy days. So what's best thing to write about than one of the most comforting foods I love to have! Bet the title gave it away… yep stuffed peppers.
So here it goes, my recipe.
Ingredients:
4 whole peppers
1 lb of ground beef
1 whole onion
1 garlic clove
Shredded pepper jack cheese
Salt
Paprika
Chili powder
Cumin
Cayenne pepper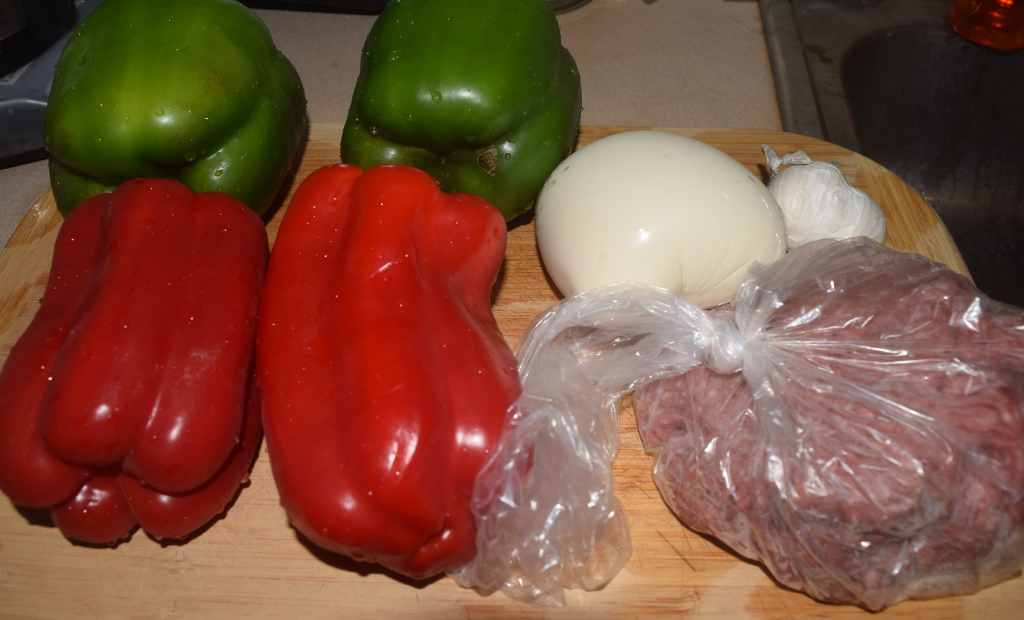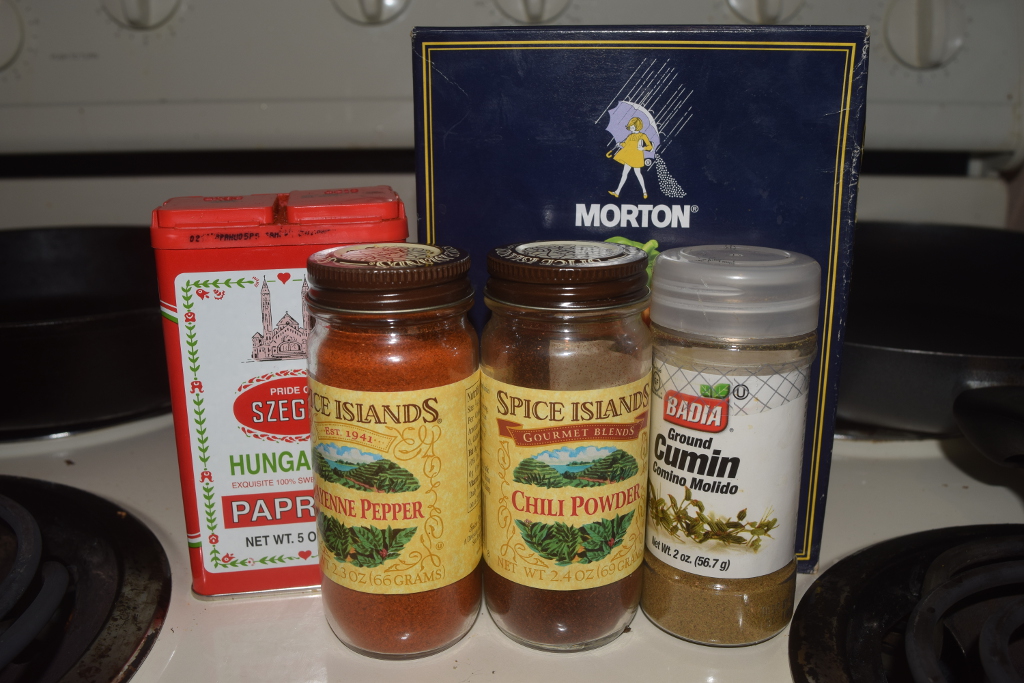 Directions:
Chop the onion, garlic, and the whole pepper in half.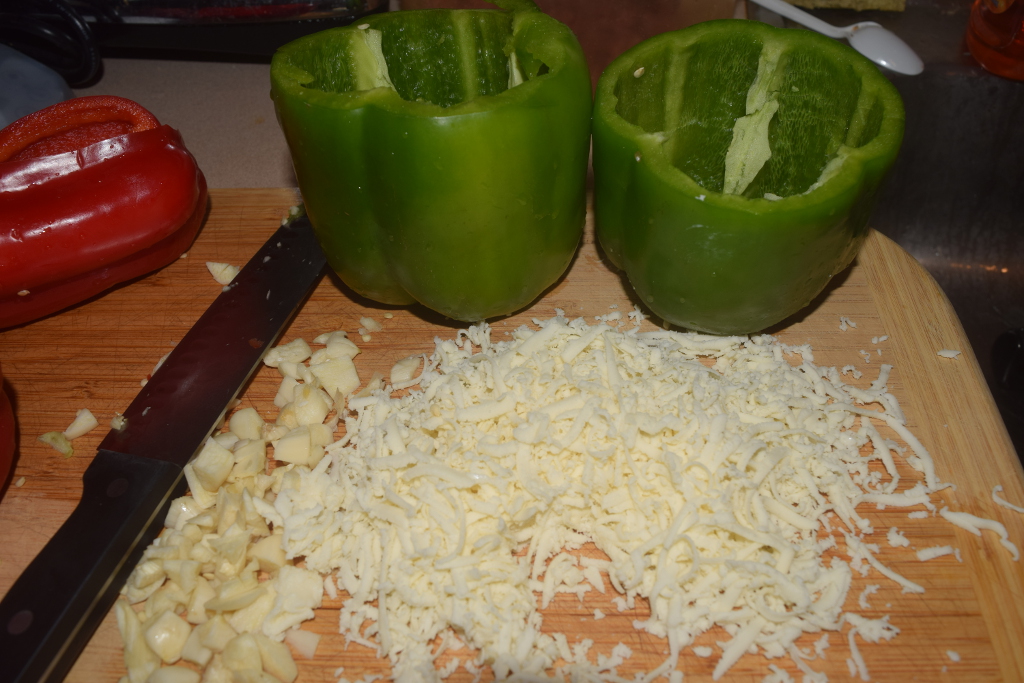 Season the ground beef with salt, paprika, chili powder, cumin, and cayenne pepper.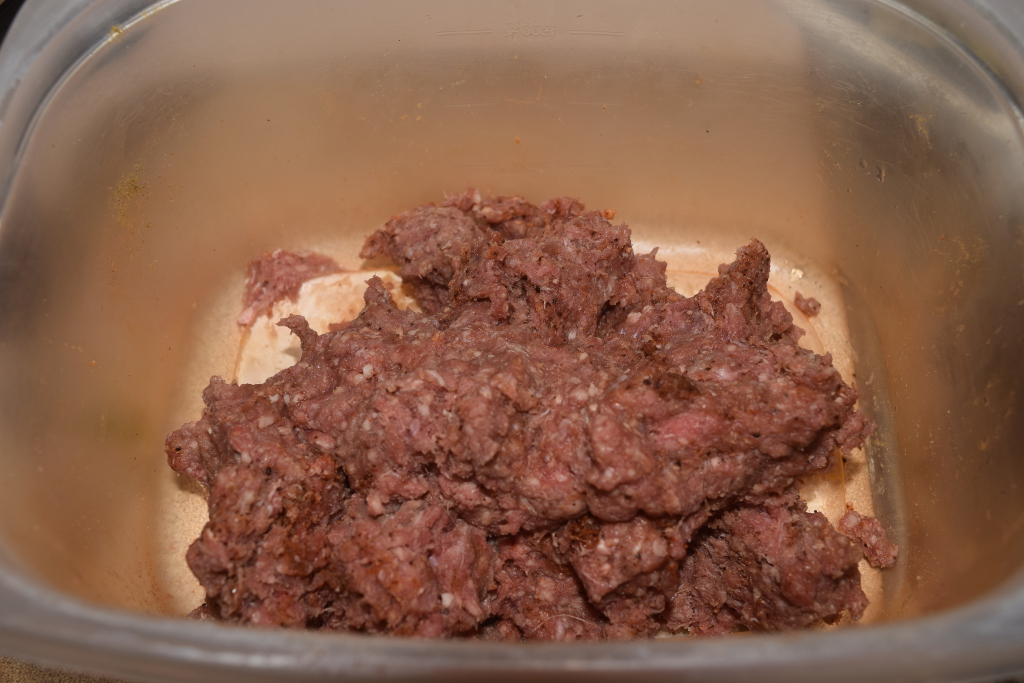 Mixed the chopped garlic and onions with the ground beef.
Preheat oven to 350 degrees F.
On a skillet or pan, stuff pepper with the mix (ground beef, onion, and garlic).
Spread some shredded pepper jack cheese on top.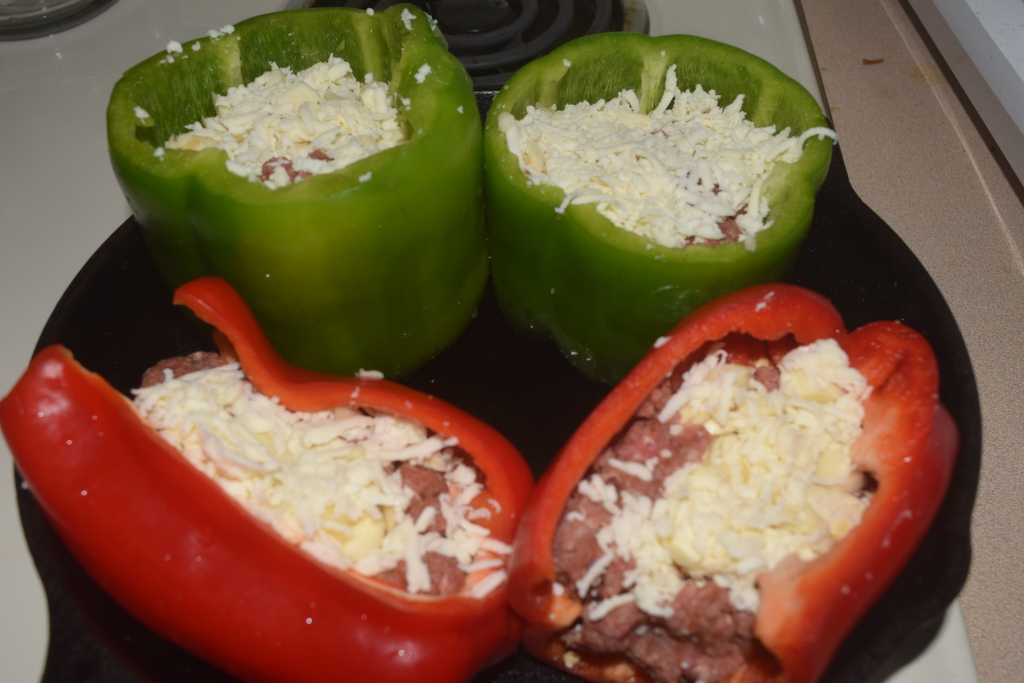 Place skillet in the preheated oven for about 30 minutes or until cheese looks completely melted and beef cooked.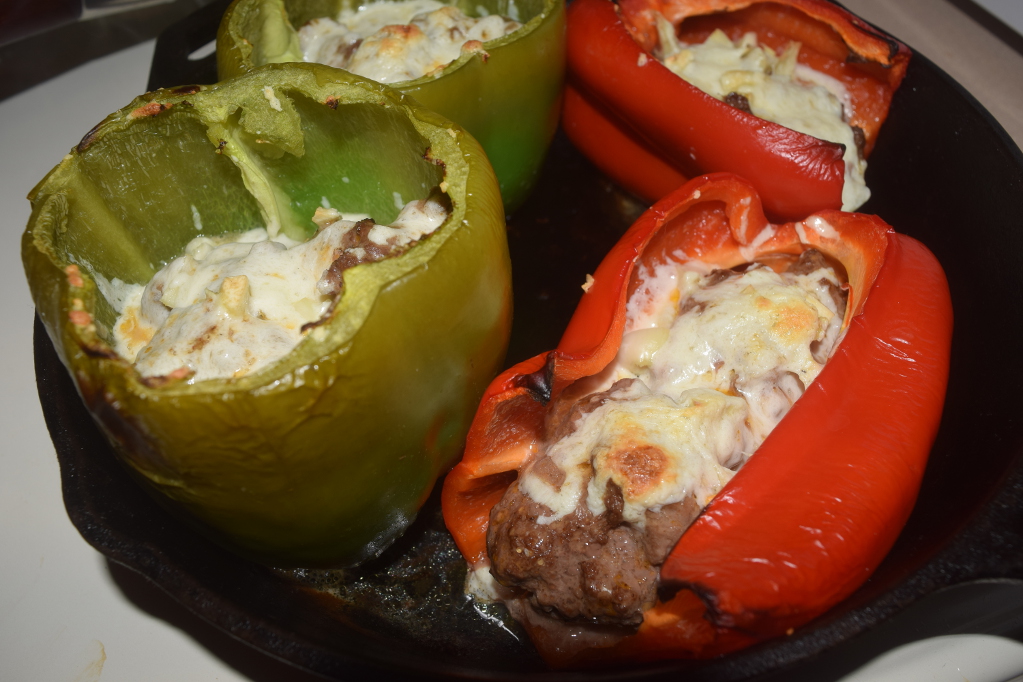 Once, it's done voilà, you have your stuffed peppers ready to serve.