Diana Eating her Way Through South Florida V
I woke up hungry today and with many cravings (I guess that's what cold weather does to you huh?), so I thought it would be a good idea to share another post of Diana Eating her Way through South Florida. Yes, I'm still eating my way through South Florida, not quite the windy city lol. I haven't had the chance to write about Windy City food but I hope to soon. In the meantime, I still have a few South Florida restaurants I would love to share with you, because without doubt, they are worth checking. This specific list includes very cheap outings but some of the best places I've ever been to. Check these places out:
Conveniently located in Wilton Manors, and soon a location in Boca Raton, and open until late hours, is NY Grilled Cheese . NY Grilled Cheese has been one of the best grilled cheeses I've ever tried, well, including the fact that I don't know of many in South Florida, which makes them very unique. There are a few grilled cheese combinations in their menu and they are all the definition of comfort food at its finest. My personal favorites were Blue Buffalo. Who would have thought that buffalo chicken in a grilled cheese will make such a great combination in a sandwich? Then the Brooklyn Porkster or the Meat Packing District, whether is the pork or the brisket will no doubt melt in your mouth. The bread is a crispy waffle country baked style. And if you really have an appetite you can't go wrong with any of the comfort/ hungover side foods such as jalapeno poppers, or the poutine, or the mac and cheese, and if you wish you can add mac and cheese to your grilled cheese to make it extra cheesy. I still dream of the grilled cheese I had hence I very strongly recommend this place whether you having a late snack craving, or drunk food, or simply looking to try a grilled cheese in South Florida NY Grilled cheese is the place to go. Now on a hunt for a grilled cheese place in chitown…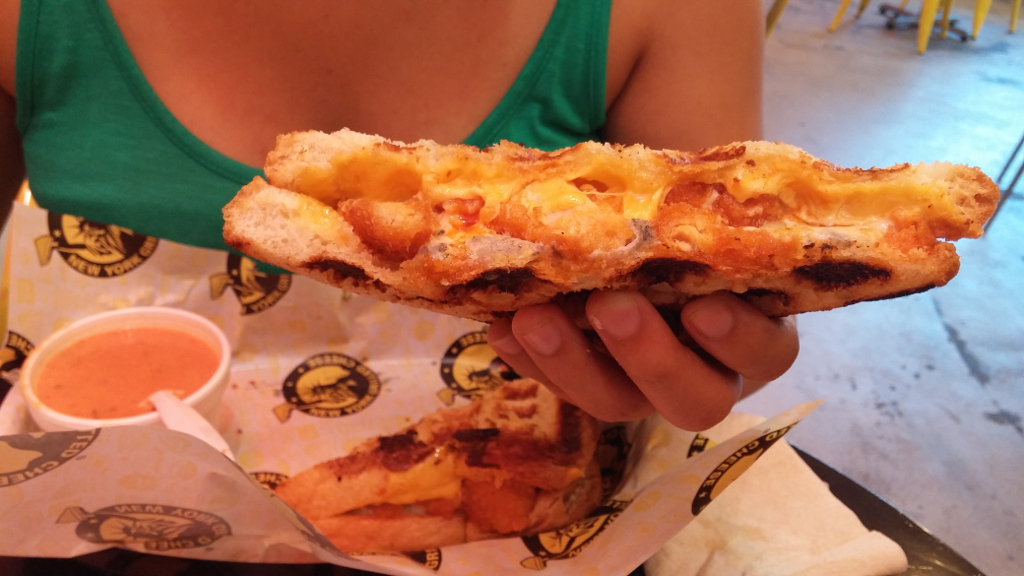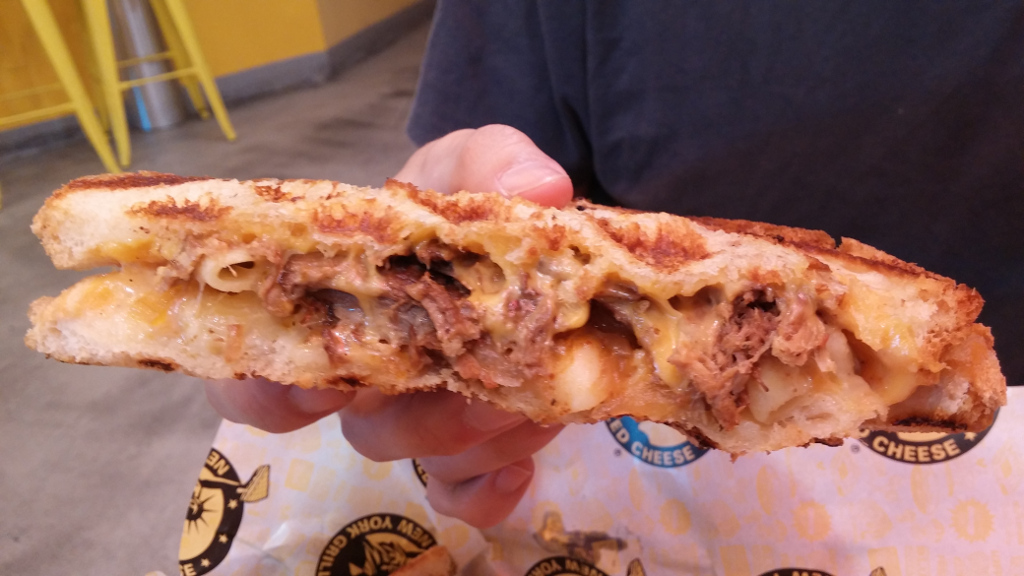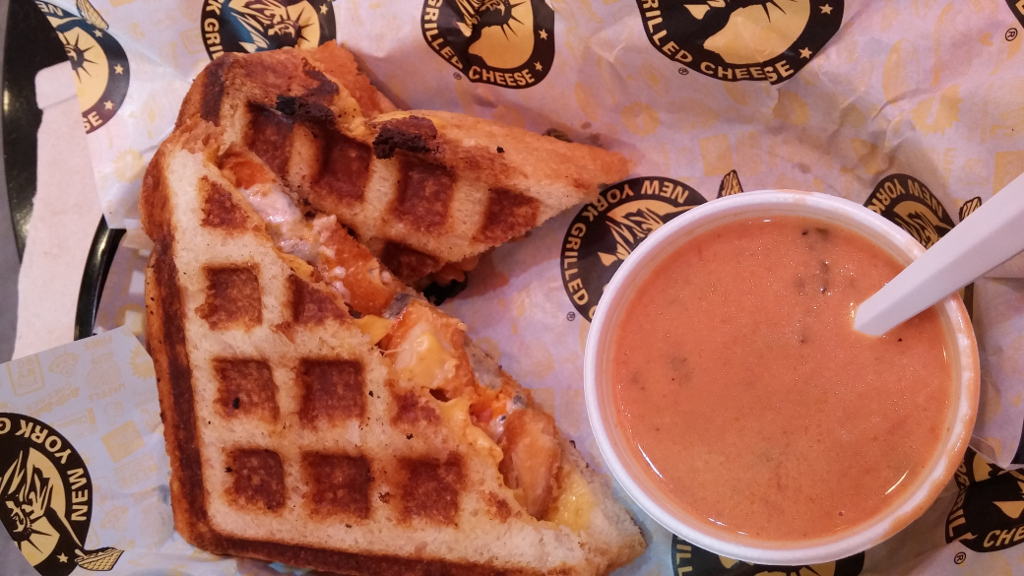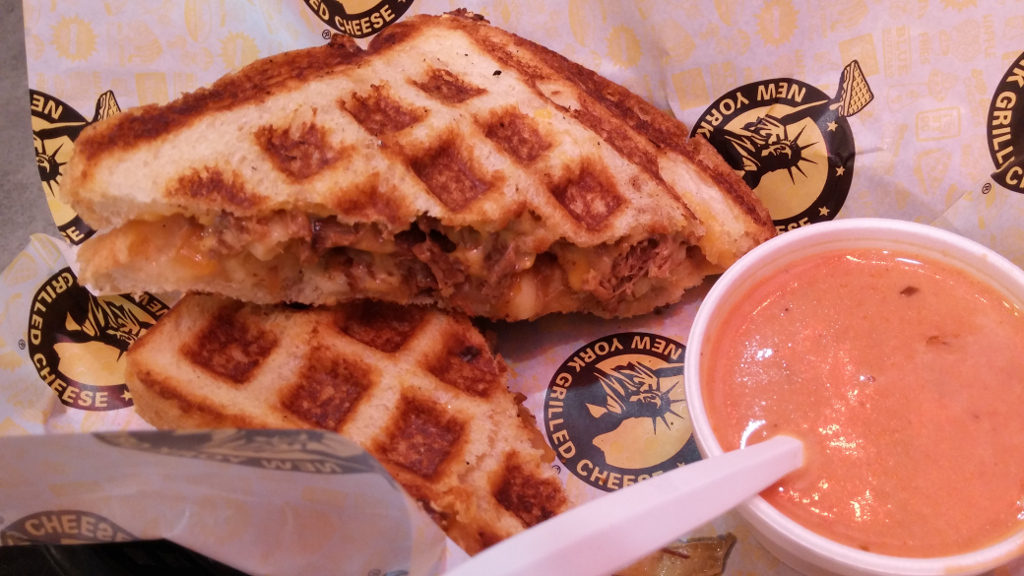 Well another thing you don't see quiet too often in South Florida are steak hoagies. I heard Giuy Fieri played a visit to this place and I knew I had to check it out. One of the best things is that they make the bread in house. Yes fresh homemade bread! And the sauce too! There are also a few options you can get your steak hoagie with: sauce and fried onions, plain with sauce, you can also add green peppers, mozzarella, mushrooms, and other types of cheese. They also have meatball hoagies, pizza, and cold hoagies. However, my recommendation is of course the steak hoagie. The only downside for this place is that is cash only. Other than that, if you are looking for a Philly cheesesteak inspired sandwich, I think >a href="http://www.sonnysfamoussteakhogies.com/"> Sonny's Hoagies is the place to go.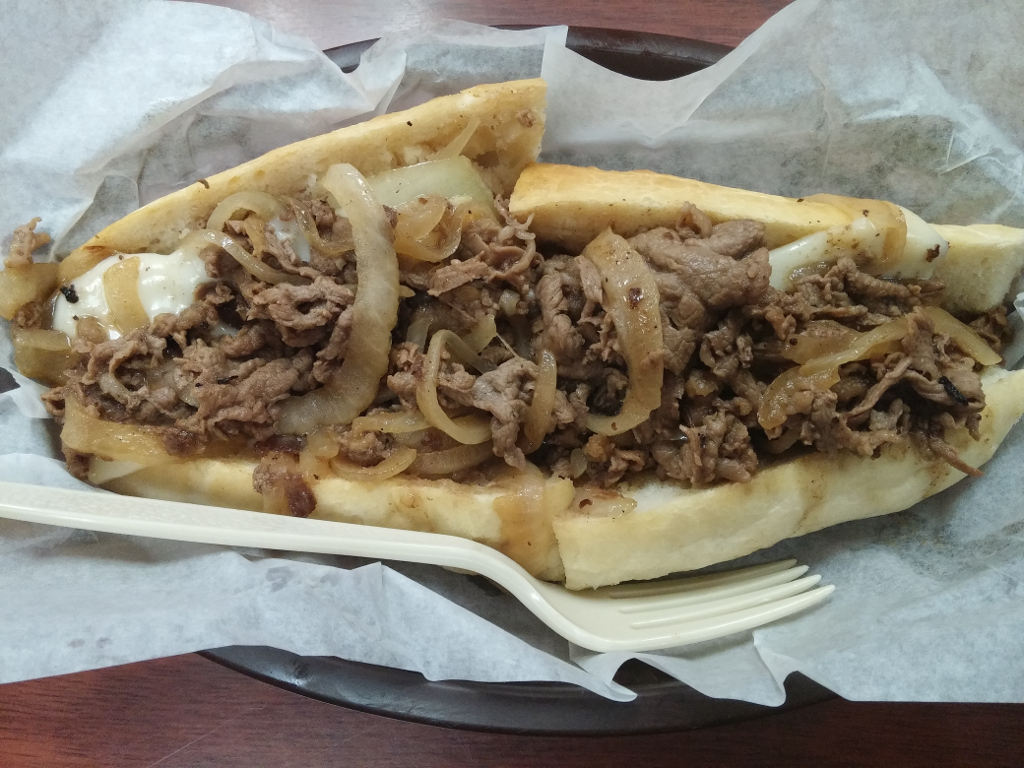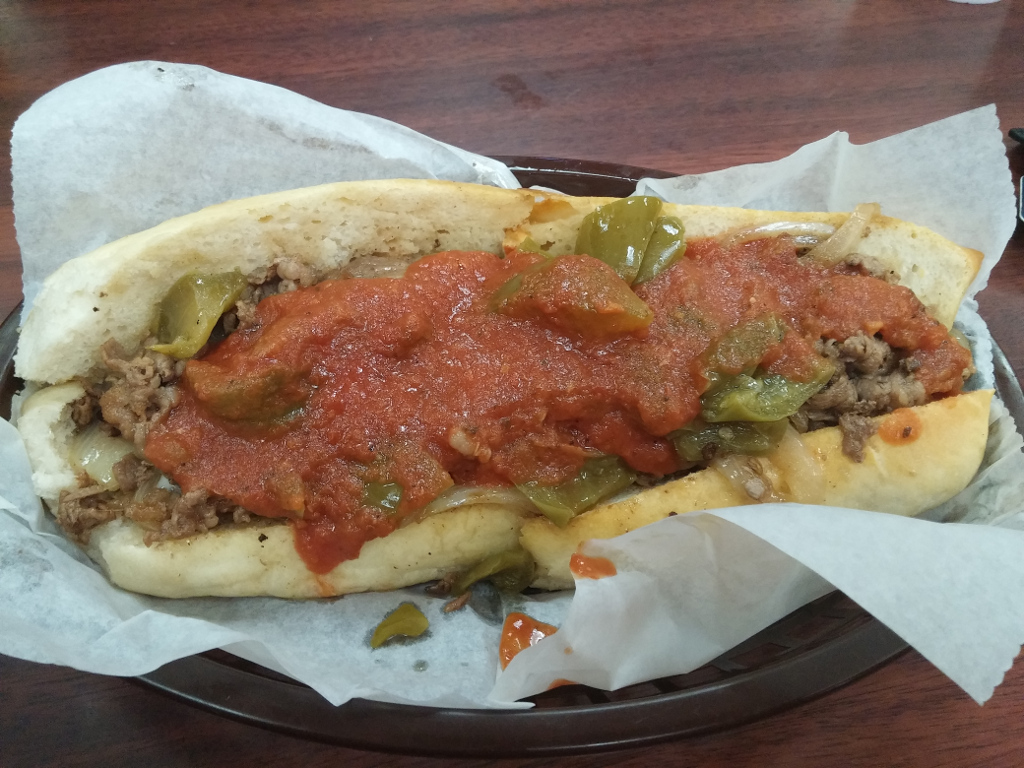 Some of you that might know me well know I tend to have an obsession for what I consider cool unique names for restaurants such as the "Tipsy pig" in San Francisco, "Gato" in New York, and many others. Many of the times I'm not only drawn to these restaurants because of the "unique" names but also they offer good food. Well that was the case for Fork and Balls. so if you are in the search for a good not too expensive place to take your date in Downtown Fort Lauderdale, fork and balls is my recommendation. Hope that with this name you already figure out what type of food you'll be expecting. Mm… yes meatballs! I highly recommend as a starter the buffalo chicken balls. I never imagined I would be into chicken balls but I liked them so much that I'm planning on making a similar recipe at home. Now for an entrée, the short ribs meatballs, or the spicy Italians are also a great choice. Now if you are not in the mood for just balls, you can't go wrong with the Philly Meatball smash. My favorite was definitely the buffalo chicken balls and the short rib balls because you don't see that too often. I think if you are willing to put different combination of balls in your mouth you should give this place a try!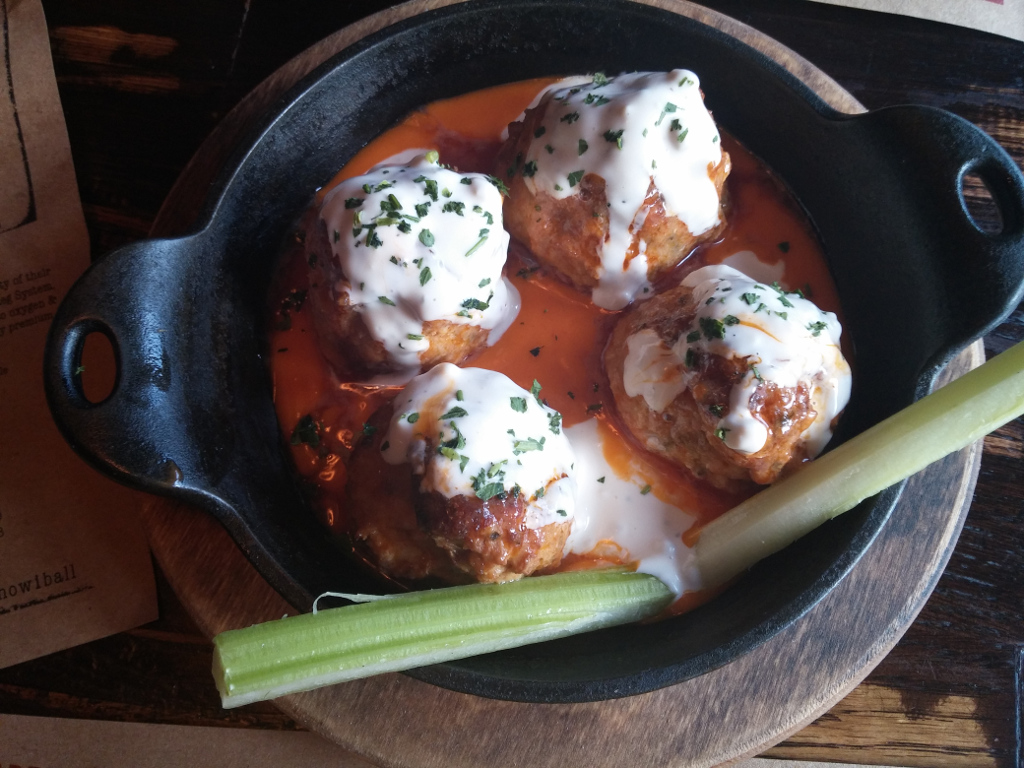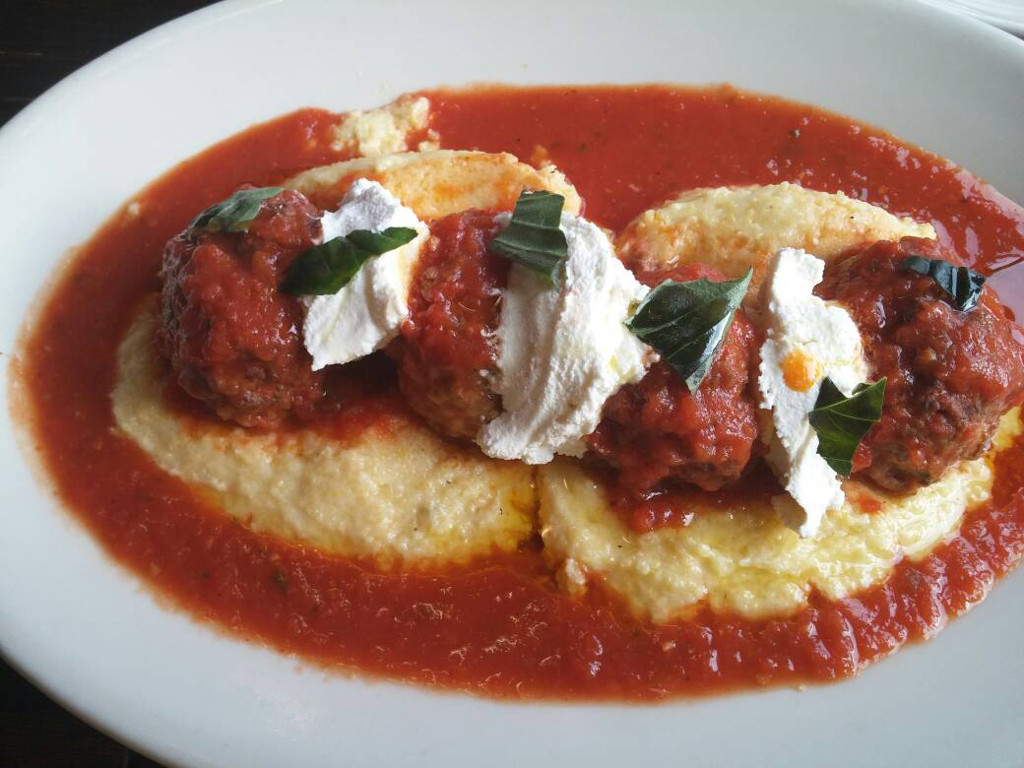 I'm not quite sure how this place made my list. Was it feature in Miami new times? Did Aaron Sanchez from the food network recommended it, all I know is that I'm glad I kept it on my list and played a visit one day as my fiancée and I were strolling through Lincoln Road in Miami. I have to say it has been one of the best taquerias (taco shops) I ever been to! And as I write about it just makes me so hungry and sad that now I find myself miles away from there because I seriously love this place! It's not the most authentic Mexican restaurant I've ever been to but, it has been one of the most flavorful. So flavorful and delicious that the day we ate here, we sat outside and everyone that walked by stared at our tacos and two of them actually came in to see for themselves. We started with the elote, a grilled Mexican sweet corn with spicy mayo, cojita cheese and cilantro. It was out of this world! How can something so simple taste so good?! Then, we ordered the fried chicken tacos and the carne asada. I'm not a big fan of fried chicken as I had mentioned in a post before, but it was some of the most flavorful fried chicken in a taco I ever tasted and same goes for the carnitas! The flavor was so good that if I wasn't so full I would have ordered more! So if you are looking for something to eat more on a budget and amazingly good around Lincoln road, I highly recommend Huahua's taqueria .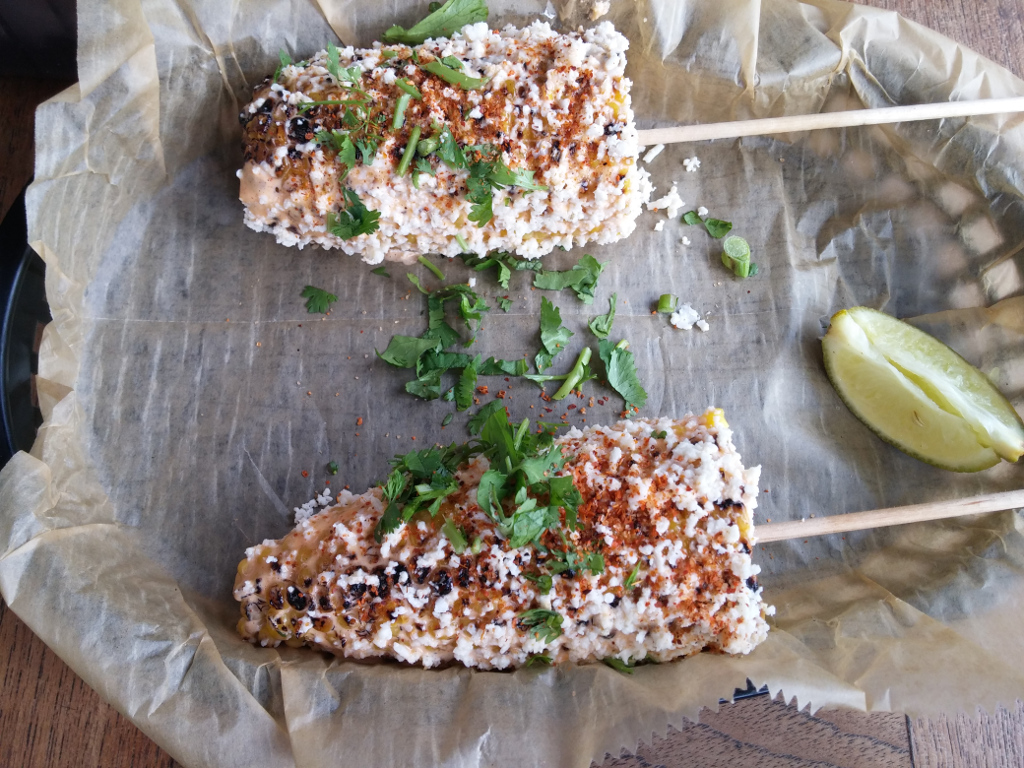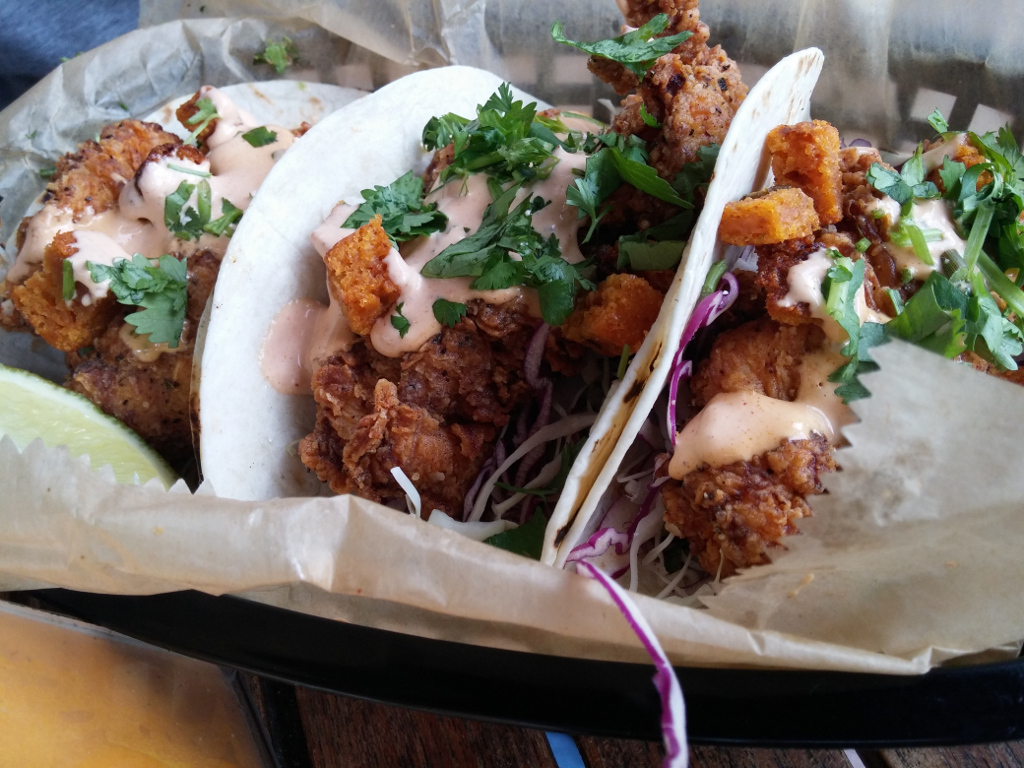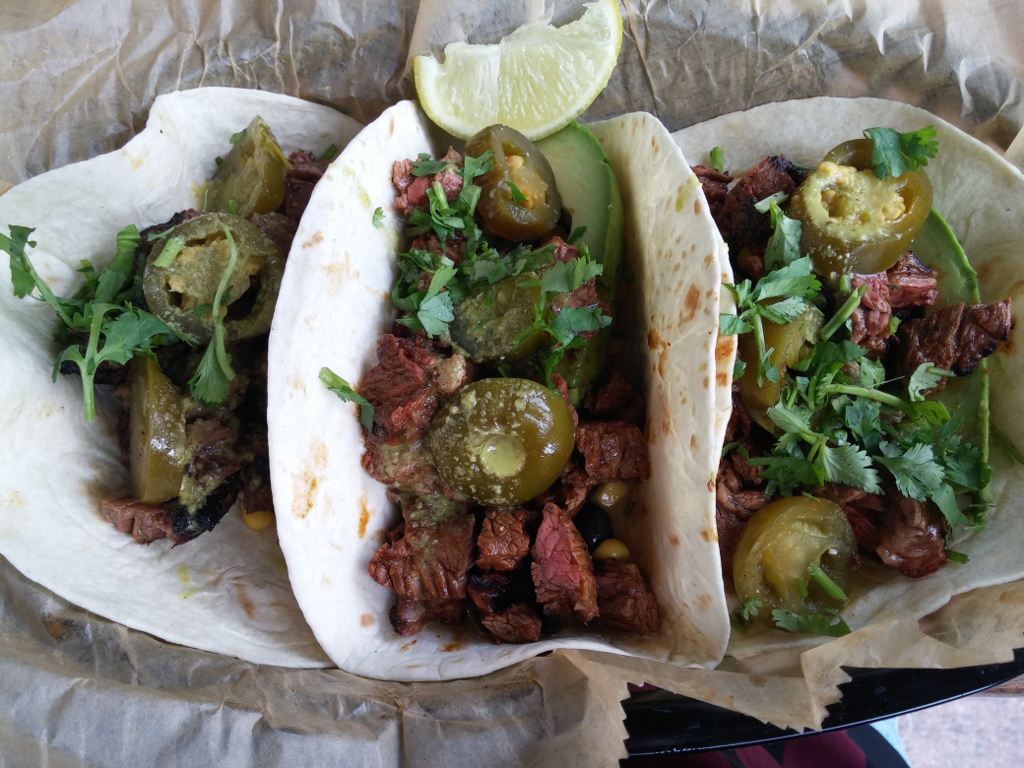 Last but not least, I wrote in a past blog about one of my favorite burgers, and mentioned that soon I will be writing about what I consider the BEST burger place in South Florida… tadaa! That moment has arrived, and what I considered to be the best burger you can get in South Florida, is at Charm City Burgers located in Deerfield Beach Florida. I have not met a person yet who does not think that! This is what a burger is supposed to taste like. Charm City has the same thing going as Huahua's taqueria . and is simply flavor! The burger is juicy flavorful and the seasoning is just so incredibly perfect. You can't go wrong with any burger but my most favorite has to be Cowboy style! This burger has it all, thick cut bacon, cheddar cheese, sautéed mushrooms, and grilled onions, just yum in my mouth. Volcano style is also one of my favorites and if you are like really really hungry I dare you to order The Emperor! because you only live once might as well die of a food coma with this burger. Not sure how no one has not yet notify Guy Fieri about this place. This place definitely deserves to be featured on TV! It is so good that it received burger beast approval. Are you a burger junkie like my fiancée? Charm City Burger is for sure a burger charm in South Florida and it officially has Diana's Notes from the City approval.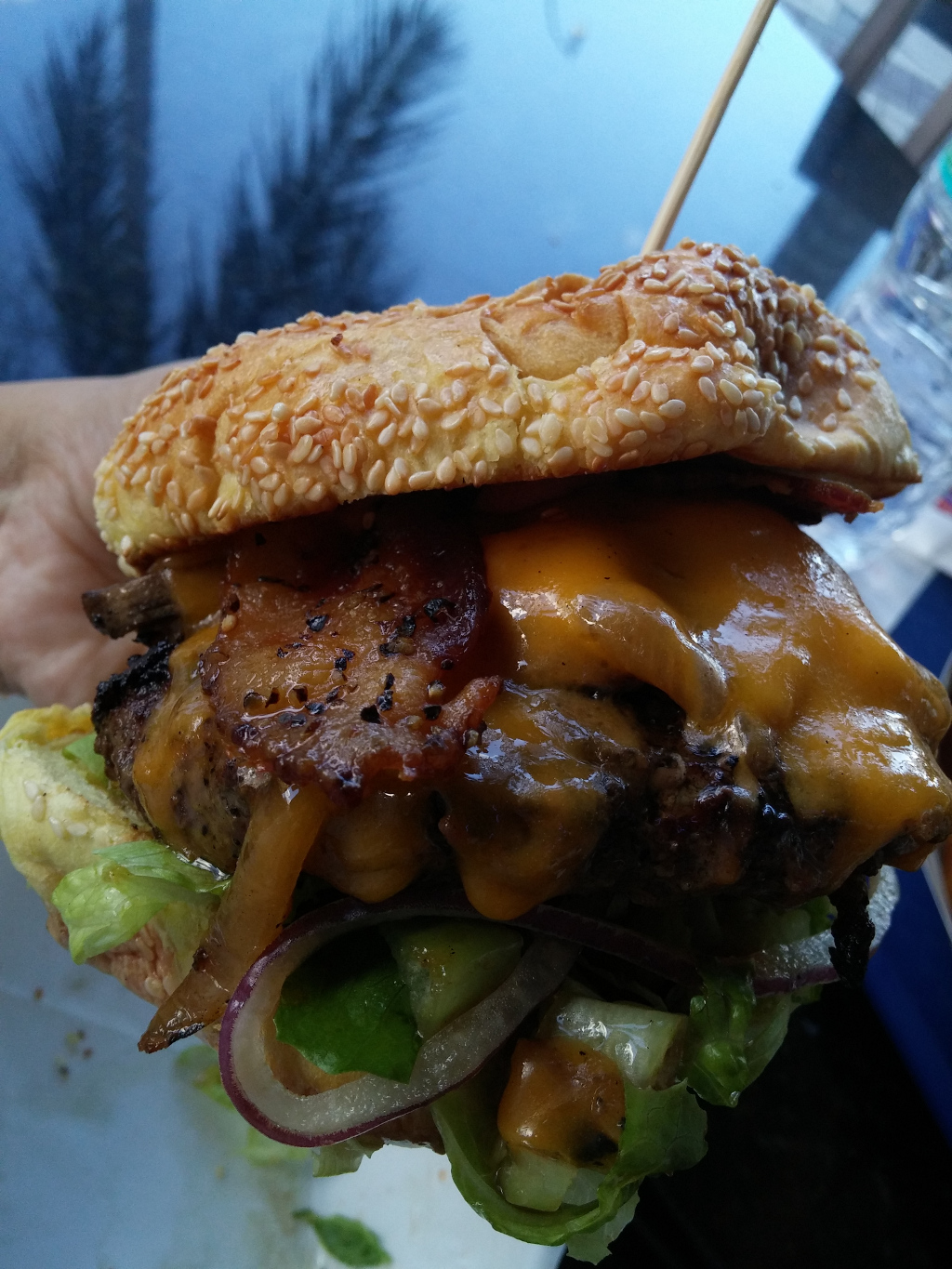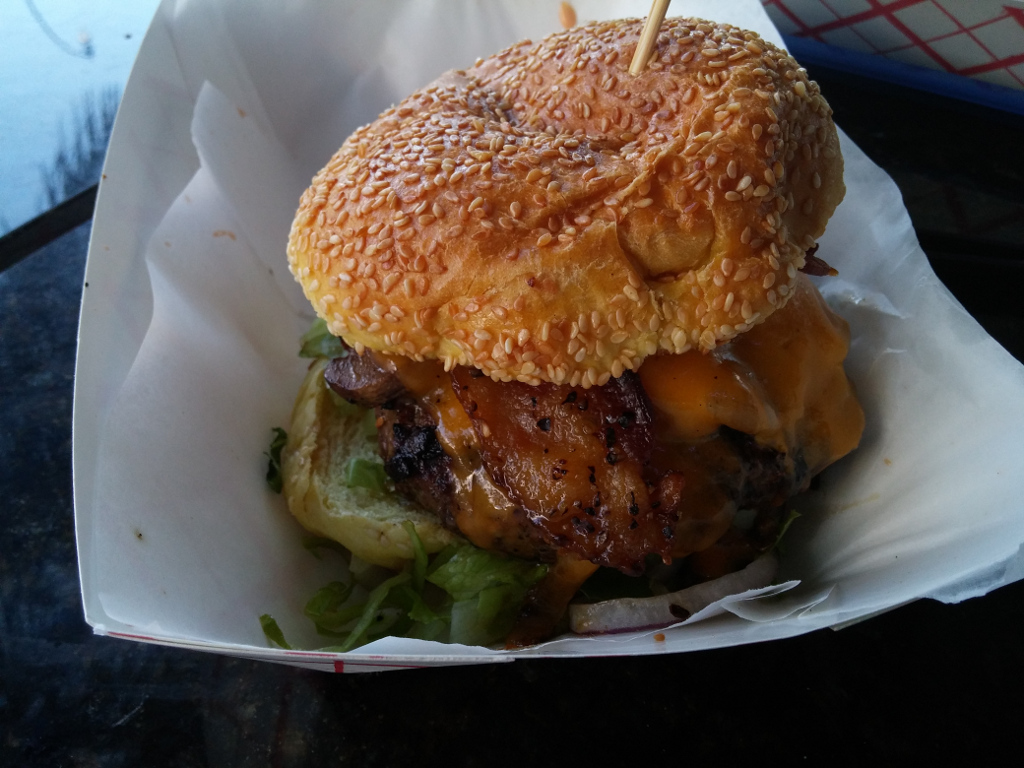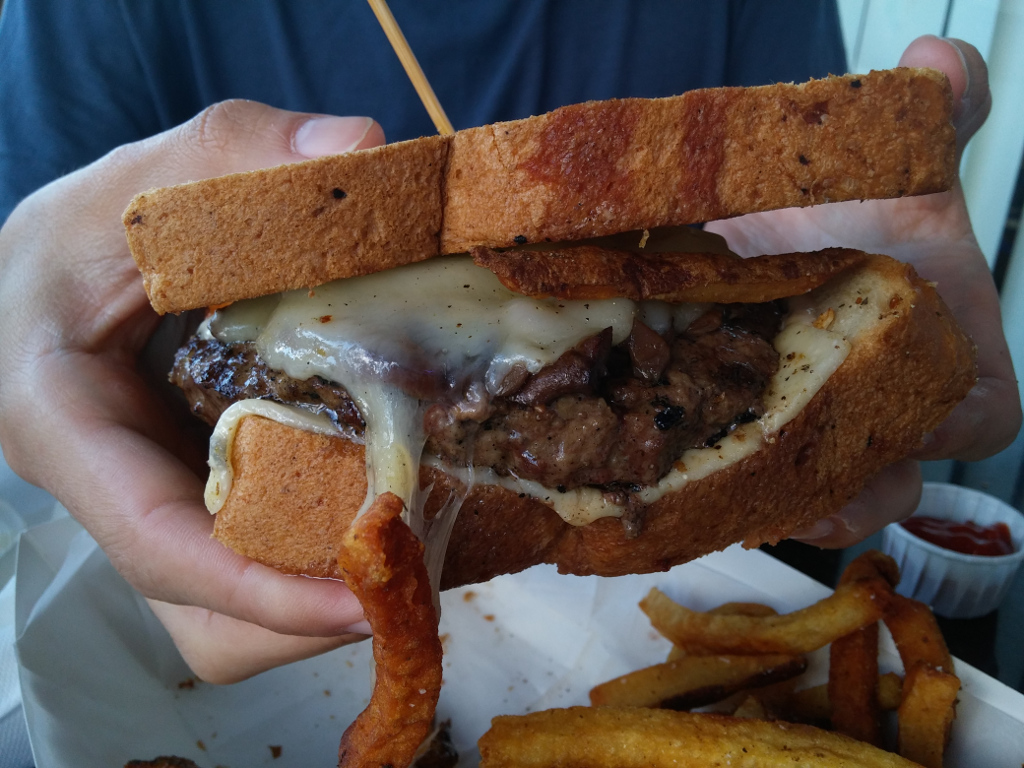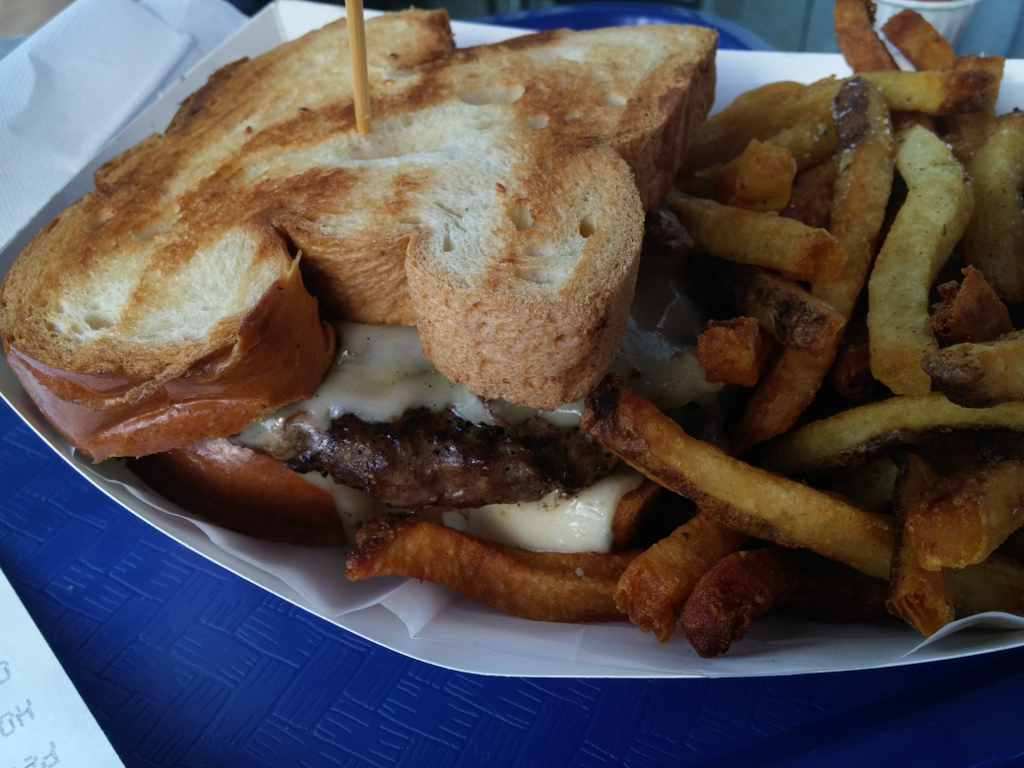 Did I make you hungry yet? Always looking for suggestions let me know of any other place I should try when I'm back in town.