With all the holidays approaching, Thanksgiving just passed and with Christmas being less than 3 weeks away, I thought I share a healthy recipe on the blog today. Fish is one of my favorite sort of proteins. I love it because there are so many varieties of fish to cook so it never gets old! If you buy a fresh fish and just know how to cook it right, then you hit it out of the ballpark. Today, I will share my tuna steak salad recipe, which is very simple and healthy, and at the same time, very delicious.
Ingredients:
Bag of spring mix
A whole onion
A whole tomato
A pepper
Sesame seeds
Soy sauce
Tuna steak
Directions:
Julienne the tomato, onion, and pepper for the spring mix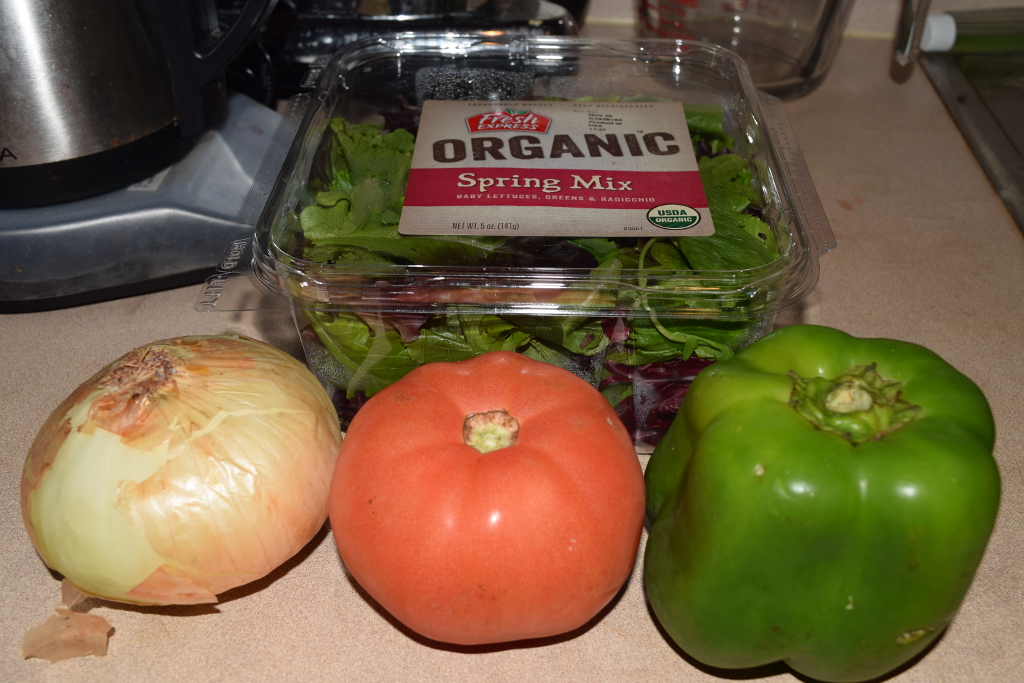 Rinse tuna steak and lightly dry it with a paper towel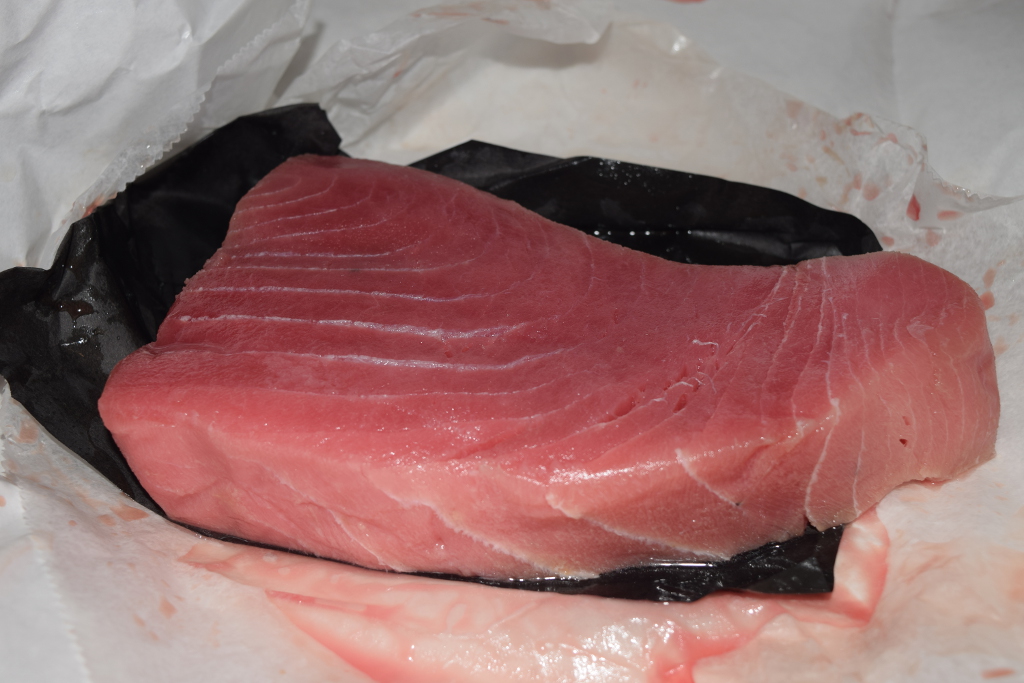 Season both sides of tuna steak with some soy sauce and sesame seeds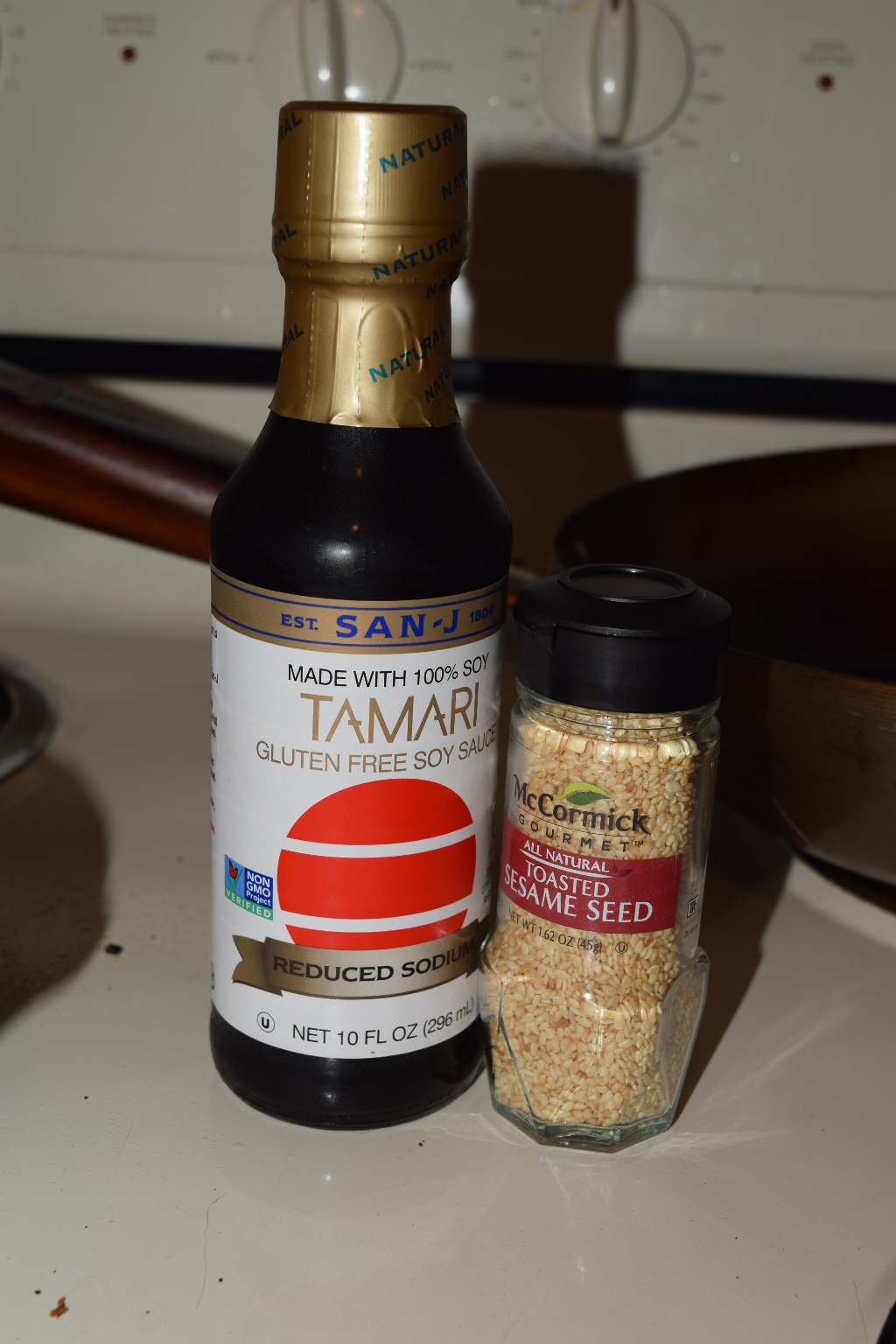 Gently place the seasoned tuna in a skillet and cook to desire doneness. 2 minutes per side for rare.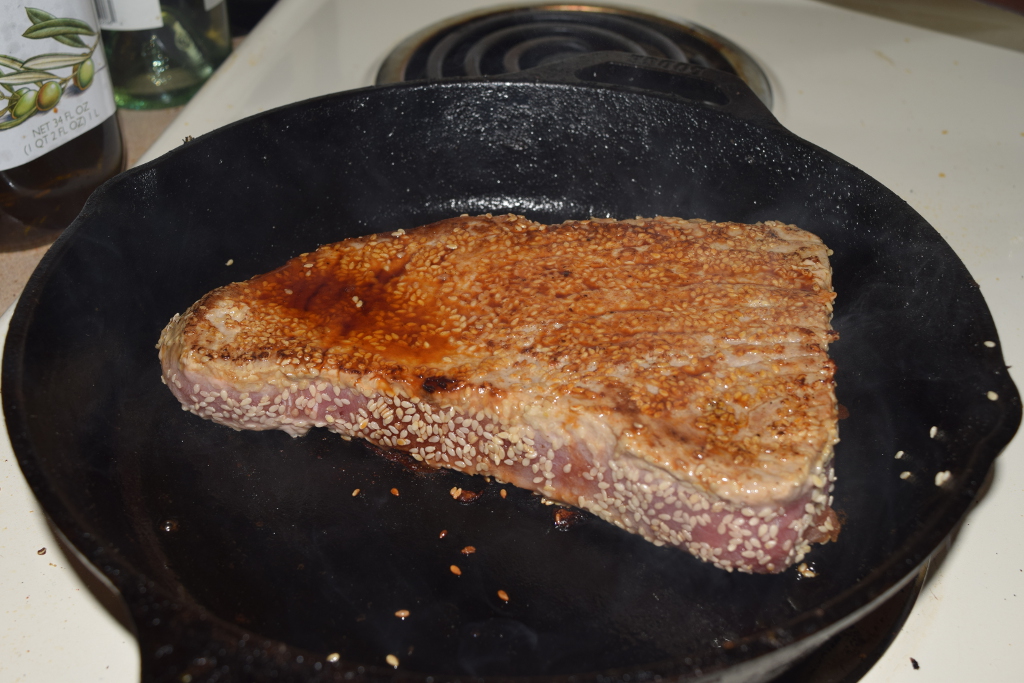 When done, evenly slice tuna and mix with the salad spring mix. Add more soy sauce to your liking.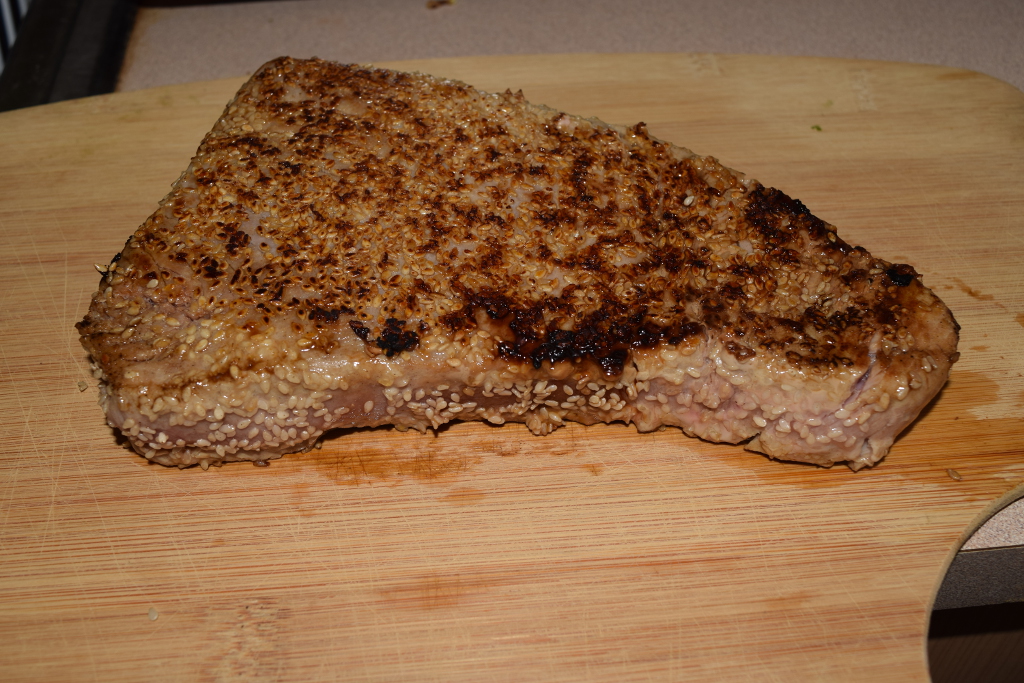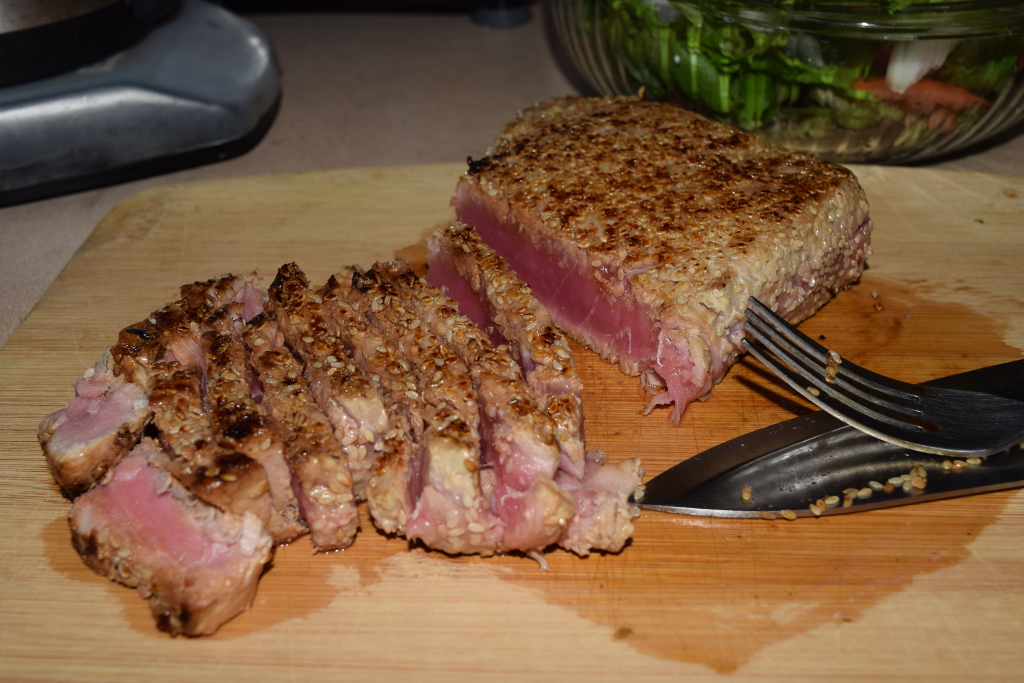 Bon Appétit!